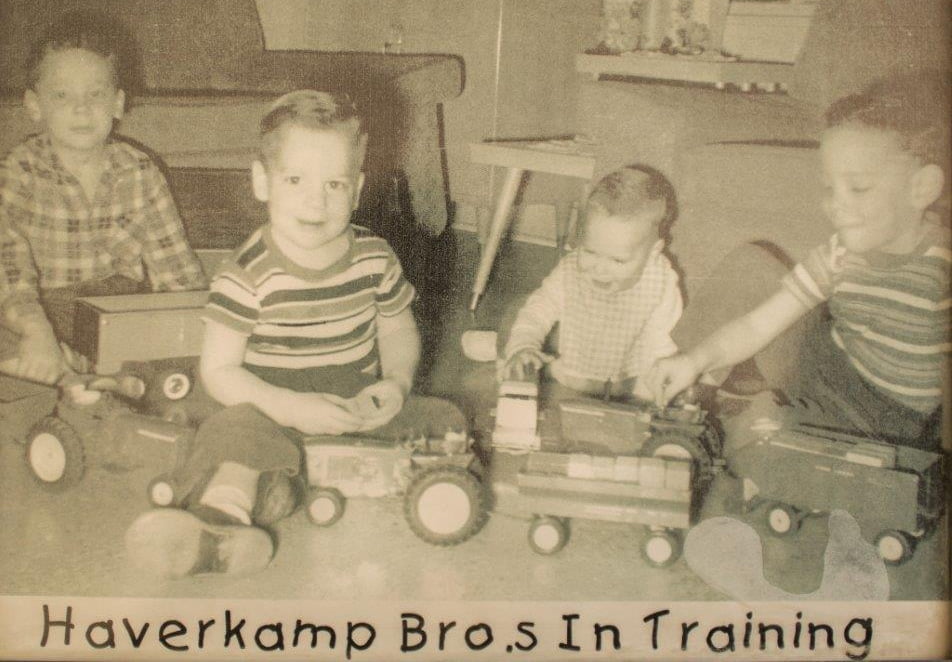 Here at Haverkamp Brothers our top priority is to keep our pigs healthy and well cared for.  Raising pigs is our profession and we take pride in helping feed our families, friends, and the world!  We are committed to making sure that we raise pigs and care for the land in a sustainable manner to make sure that generations to come will have the same or better opportunities as we have today. 
We participate in Pork Quality Assurance Plus and Transport Quality Assurance certifications set up by the National Pork Board and the National Pork Producers Council.  This is to make sure that all of our employees and growers provide exceptional care to all animals under our care and provide safe, high quality pork on your dinner table.  We are also firm believers in the We Care Initiative and the six principles that go along with it:
Produce Safe Food

Protect & Promote Animal Well-Being

Ensure Practices to Protect Public Health

Safeguard natural resources in all of our practices

Provide a Work Environment that is Safe & Consistent with our other Ethical Principles

Contribute to a Better Quality of Life in our Communities
Nutrient Management
Haverkamp Brothers is committed to environmental stewardship. We take great care and pride in the preservation and conservation of our land and water resources. We are committed to fully complying with Federal, State, and local regulations and zoning requirements, as well as practicing all "Good Neighbor" policies that govern our industry. As we produce high quality pork, our pigs produce a byproduct (manure) that is very valuable in the agricultural industry. When applied in an environmentally friendly manner it provides an excellent source of organic fertilizer for other agricultural crops such as corn and soybeans. This is a great example of sustainable agriculture. Each fall and spring, our farm-based application team carefully and safely injects these nutrients into the soil to minimize runoff. They use state-of-the-art GPS-guided farm equipment to do this. Our manure management procedures are focused on strict compliance with all health and environmental policies. We make conscious efforts to minimize our carbon footprint and preserve water, air, and soil quality.