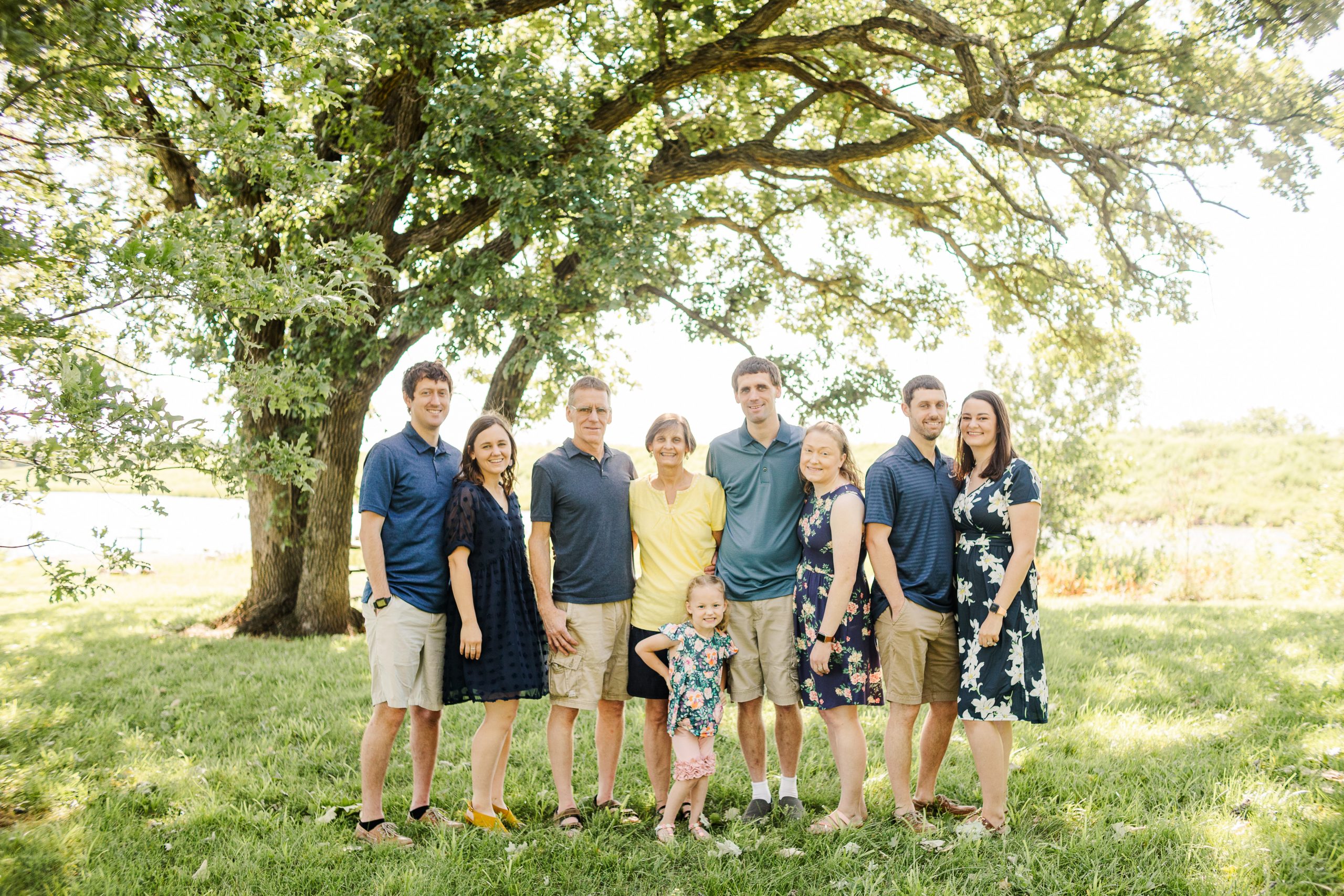 L-R Josh, Kristin, Alan, Ronda, Cole, Jill, Curt, & Megan Front Row: Kayla
We're known for being Pork Farmers, but we're much more than that.
Haverkamp Bros. Inc. was established in 1982 when the four oldest brothers (Robert, Mark, Alan and Leon) from the family of eleven children of Robert & Janice Haverkamp formed a partnership. They began farming and raising feeder pigs in northern Nemaha County, at the current headquarters, located approximately five miles northwest of Bern, Kansas. Over the next thirty-five years, the brothers expanded and grew all aspects of the farm. In 2016, the decision was made to split the farm into specialized entities. Alan and his wife, Ronda Haverkamp became the sole owners of Haverkamp Bros. Inc. (HBI) and the swine production entities associated with HBI. Alan and Ronda have a daughter, Kristin, and two sons, Curt and Cole, that are both involved in the day to day operations of HBI.
HBI strives to be a leading producer of high quality pork and breeding stock, but we couldn't do this without the daily efforts of many dedicated employees and contract growers. One of HBI's four sow farms is a DNA multiplication unit that provide quality, healthy breeding females for other pig farms all over the Midwest. Pigs originating from HBI's other three sow farms are grown to market weight and then processed at select Midwest facilities into delicious, nutritious pork that is enjoyed throughout the world!